Check out Jim James' new song, 'A New Life'
11/01/13
'A New Life' is the second track to be previewed from Jim James' upcoming album, Regions of Light and Sound of God, out 4th February. Jim drew inspiration from a vintage book entitled God's Man, a wordless 1929 woodcut novel by Lynd Ward, for the song, making parallels between his life and the life of the novel's protagonist.

Listen to 'A New Life' here.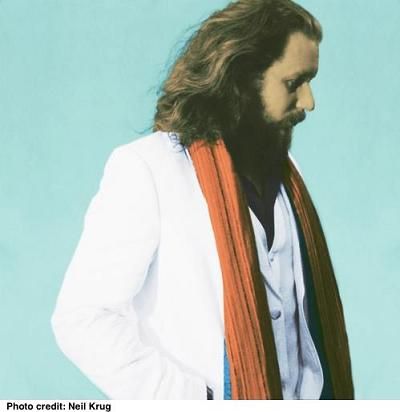 Instagram competition: In celebration of the upcoming debut album, you can share photos inspired by the new Jim James single 'A New Life' for a chance to win a limited edition album package and other prizes. Here's how to win: Using Instagram, take your photos and tag them with #ANewLifeJJ to be automatically entered to win. Extra points for creativity, one winner will be chosen weekly. Non-instagramers can also enter to win. Head over to http://smarturl.it/anewlifejj for more details.
'Water' EP announced and London date in January!
10/12/12
Having just completed a lengthy UK tour with New Jersey rockers The Gaslight Anthem following the release of their critically acclaimed album 'In Time To Voices', Brighton rock n'roll duo Blood Red Shoes are set to return in 2013 with a brand new three-track EP and a headline appearance at the 02 Empire in Shepherd's Bush January 22nd. Also joining them on the bill will be Rolo Tomassi and Wet Nuns.

Titled 'Water' and released January 21st through V2 on 10" vinyl and download, the three new tracks were recorded in Dallas TX this October by John Congleton (The Roots/The Walkmen/Explosions In The Sky).

'Water' can be streamed in full and pre-ordered right now at the band's website, and you can grab a free download of 'Black Distractions' too! www.bloodredshoes.co.uk

"One of the first times Laura and I actually met was at a show that John Congleton's band The Paper Chase were playing in London 8 years ago," explains Steven Ansell. "We've known John since then and always been in touch about doing some recording sometime....so we finally made it happen at the end of our recent US tour. We did it super fast down at his studio in Dallas Texas, straight after our last show of the US tour. The songs themselves are some of the most out-and-out rock riffs we've ever written, inspired a lot by driving around the USA and pure badass rock n roll immediacy - they're much looser, faster, and less considered than 'In Time To Voices' and we wanted to capture that feeling and not make it too perfect.

The EP features the following tracks:

1. Red River
2. Black Distractions
3. Idle Hands


Live dates:

21st January – Norwich Arts Centre
Tickets: Tickets here.
22nd January – Shepherds Bush Empire

Tickets: Tickets here.
Audio Player
Latest Releases