The National Health is released!
19/06/12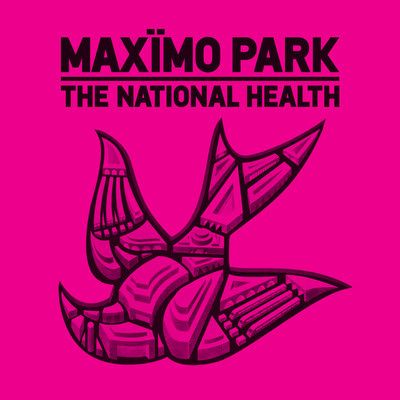 Maximo Park have returned, with their long awaited fourth album "The National Health", out now. Three years on from their critically acclaimed album "Quicken the Heart", "The National Health" sees the band back in riproaring form; more vital, forceful and potent than ever.

Recorded with the legendary Gil Norton (who has worked with everyone from The Pixies to Foo Fighters and Patti Smith) in Rockfield, Wales and Moles, Bath, it is at once ferocious and rousing, and a powerful antidote to the anodyne rock and manufactured pop that all too often passes for our music scene these days.

"We're in a global recession and everyone is being bombarded with bouncy, happy music," explains frontman Paul Smith. "The nation is out of control and the record is about taking back control, and being a force for change in your own life. It can't speak for everybody but it has its eyes and ears all around us…that's always been a Maximo Park thing: look at yourself. See how you relate to yourself and hopefully someone else will have something in common with it. Our songs are built on empathy. I would hope it's as vital a music as people would want to hear."
This attitude is epitomized on the title track, which you can listen to over at the band's website now, as well as streaming the album in full.
iTunes / Play / HMV / Rough Trade / Amazon
Soulsavers - "The Light The Dead See" is released!
21/05/12
'We are very unhappy to let you know there has been a delay to the Vinyl release of the new record. I'll be totally honest, I did not get to hear a pressing of the vinyl until the last minute and it just was not good enough. I couldn't allow a sub-standard quality release to be sold & it is being corrected as quickly as possible. As a vinyl buyer myself it pisses me off when bands and labels can't get their act together to get the vinyl into stores the same day as the CD. Vinyl is the way I want people to buy our record not CD, so this is very frustrating that this has happened please accept our apologies & if you were planing on purchasing the vinyl hold out just a touch longer rather than buying the CD. It's the way I think this record should be played'
- Rich Machin

The new album from Soulsavers, 'The Light The Dead See' is released today, some people had some very nice things to say about it too...

'Magificent songs about demons and failings, morality and mortality, regret, faith and devotion' 4/5 - The Guardian

'Heavyweight Soul' - 4/5 Mojo

'A perfect pairing... absolutely beautiful.' 8/10 - NME

Buy The Light The Dead See at one of the following UK independent stores and receive an exclusive free poster (whilst stocks last):

Rough Trade East
Rough Trade West
Resident, Brighton
Sister Ray, London
Rise, Bristol
Piccadilly, Manchester
Monorail, Glasgow

You can download it now from itunes here - www.itunes.com/soulsavers

For links to more retailers, visit www.thesoulsavers.com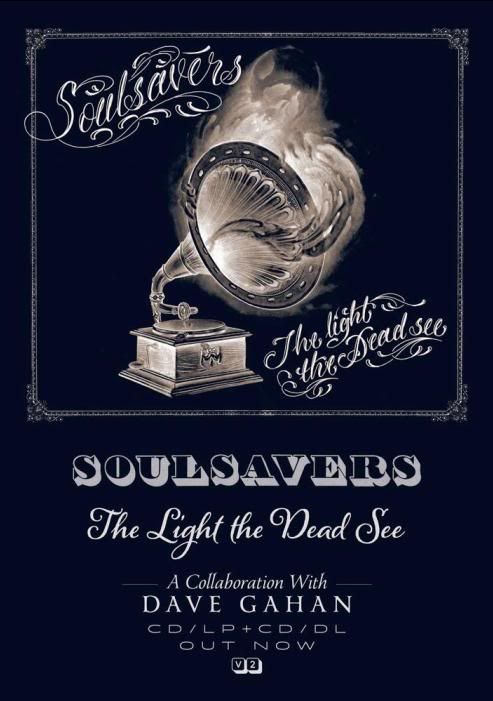 Audio Player
Latest Releases