Smoke Fairies - The Three of Us video
05/04/12
Since their acclaimed 2010 debut album, Through Low Light And Trees, Smoke Fairies' Jessica Davies and Katherine Blamire have been on an epic journey, both physically and spiritually. Touring Britain, Europe and America, drawing increasingly devoted audiences with their exquisitely original and mesmerising music. All these experiences bleed from every pore of their brilliant new album, Blood Speaks.
From the heavyweight humidity of 'The Three Of Us' and 'Feel It Coming Near', to the sonic adventures of 'Film Reel' and the title track, Blood Speaks is undeniable proof of a tougher and more fearless Smoke Fairies. "We've become more confident in what we're doing, and so we've pushed things a bit more," says Katherine. "We've gotten bolder with the dynamics, and our influences have broadened." Blood Speaks is released on 21st May.
Watch the video for 'The Three of Us' below:
Soulsavers announce 'Longest Day' single & RSD etched 7" release
23/03/12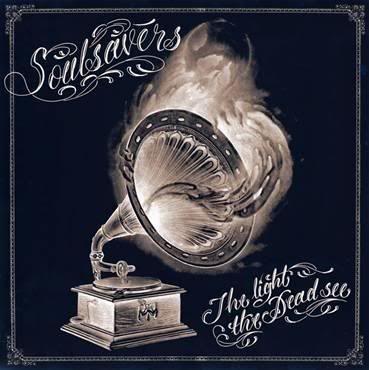 Soulsavers have announced that the first single to be taken from their new album will be the brilliantly brooding and powerful 'Longest Day', released on 2nd April. The single will be available as a digital download, and a limited edition etched 7" version (of which only 300 have been pressed) will also be released on Record Store Day (20th April).
Their forthcoming album 'The Light The Dead Sea' is the follow-up to 2009's critically acclaimed album 'Broken'. Recorded at various locations and mastered at Abbey Road, the record will be available on CD, LP and as a download.
Soulsavers - Longest Day by Cooperative Music
Audio Player
Latest Releases