Hysterical on Rebel Playlist
05/01/12

Steve Lamacq has selected 'Hysterical, the title track from Clap Your Hands Say Yeah's new album, for this week's Rebel Playlist on 6music, and it needs your votes! The winning track will get a play on each daytime programme the following week, so why not give your ears a daily pick-me-up to get through the post-Xmas blues?
To vote for Hysterical, simply click here to cast your vote.
The band also head to our shores this month for an extensive row of dates in the UK & Ireland. Tickets are available now!
Wednesday 25 January – DUBLIN – Button Factory (€17.50) Tickets
Thursday 26 January – GALWAY – Roisin, Dubh (€23) Tickets
Friday 27 January – BELFAST – Speakeasy (£15) Tickets
Saturday 28 January – GLASGOW – SWG3 (£12.50) Tickets
Monday 30 January – LEEDS – Cockpit (£12.50) Tickets
Tuesday 31 January – NORWICH – Waterfront (£12.50) Tickets
Thursday 2 February – MANCHESTER – Ritz (£12.50) Tickets
Friday 3 February – LIVERPOOL – Masque Theatre (£12.50) Tickets
Saturday 4 February – BRISTOL – Thekla (£12.50) Tickets
Monday 6 February – BIRMINGHAM – HMV Library (£12.50) Tickets
Tuesday 7 February – BRIGHTON – Coalition (£12.50) Tickets
Wednesday 8 February – LONDON – Shepherd's Bush Empire (£16) Tickets
'Hysterical' is available on a limited deluxe CD with two bonus tracks, standard CD, vinyl and download. Order yours at the following outlets:
Rough Trade / Amazon / Play.com / iTunes / HMV
We also have some exciting new records coming out this year, so check back for regular updates and follow us via Cooperative Music's Facebook and Twitter.
Happy new year!
V2 x
Special show at the O2 Shepherd's Bush Empire
16/12/11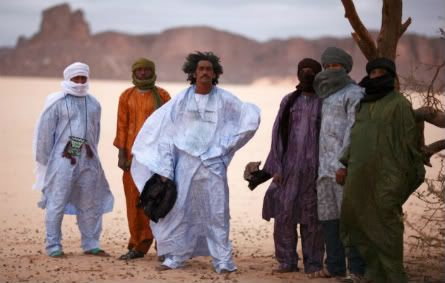 On Thursday 3 May 2012, Tinariwen will be playing at the O2 Shepherd's Bush Empire alongside José González for a very special one-off joint headline show.
You've got to be doing something right when you can count amongst your fans the likes of Thom Yorke, Brian Eno, Carlos Santana or TV On The Radio. Tinariwen formed in rebel training camps in Libya, and the exiled nomads-turned-rockstars of the Sahara have become the soundtrack for Touareg independence and reconciliation, combining traditional Touareg melodies with Malian, Western, Berber and Arabic influences to create spare, evolving, hypnotic grooves.


Tickets: 19.50 Early Birds // £27.50 adv available at www.soundcrashmusic.com


O2 Shepherd's Bush Empire, Shepherd's Bush Green, W12 8TT
web: http://www.o2shepherdsbushempire.co.uk
box office tel: 08444772000


Audio Player
Latest Releases