Alex Winston will release \'King Con\' on V2
08/12/11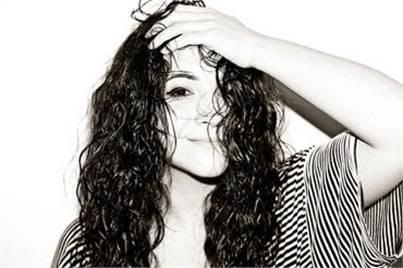 We're very excited to share the news that V2 will be releasing Alex Winston's debut album 'King Con' on March 5th!
Alex Winston sings in the international language of pure joy, producing a giddy, heart-stopping sound. However, beneath that Sixties pop-tinged soul exuberance lie hidden depths.
Alex's previous releases, including an acclaimed mini-album, were recorded on Garageband and 'King Con' sees her take a step up in terms of production, working with the likes of Charlie Hugall (Florence and the Machine, Ed Sheeran, Crystal Fighters), Bjorn Yttling (Lykke Li) and The Knocks.
Originally from Detroit, most of the songs on Alex's debut LP are inspired by books and documentaries about marginal subcultures in America, with the resulting record almost acting as a musical adaptation of the works of Errol Morris and Louis Theroux. The album title reflects the multi-instrumentalist's innate fascination in the pretenders of the world: everyday con-men, cult leaders and sham preachers.
Having recently supported Edward Sharpe and Magnetic Zeroes and Gotye and played a string of UK festivals in the summer including Bestival, V and Underage, Alex Winston will be announcing a new set of UK dates shortly.
Additionally, Alex has been working on series of documentaries to run alongside the album. Whilst on tour in the UK, she sought out characters in the local area to interview them and the first of these will be aired very soon, so keep 'em peeled.
Listen to Alex's stunning cover of The Black Keys' 'Everlasting Light' here:
Alex Winston - Everlasting Light by Cooperative Music
www.twitter.com/iamalexwinston
www.facebook.com/AlexWinstonOfficial
Nicholas Jaar remixes W.O.W
01/12/11
Architecture In Helsinki have just shared a new 'W.O.W' re-imagination, arriving via the warped world of Nicolas Jaar. Download Nicholas' far out version for the price of an email address below...
Audio Player
Latest Releases