Later with Jools Holland performance with Gaggle!
02/11/11
If you missed My Morning Jacket's storming performance of 'Holdin' On To Black Metal' last night on Later with Jools Holland, you can now watch the whole thing on YouTube! The band were joined by the wonderful Gaggle, who added an even more theatrical twist to proceedings.
To watch, click the image: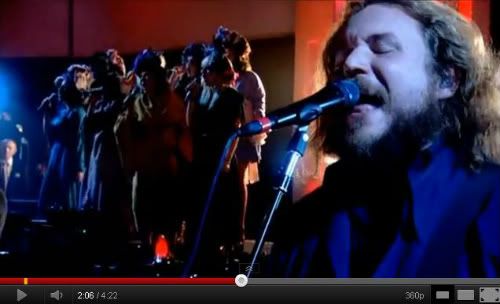 'Holdin On To Black Metal' is taken from My Morning Jacket's new album, Circuital.
Win tickets to Xfm X-Posure Live!
27/10/11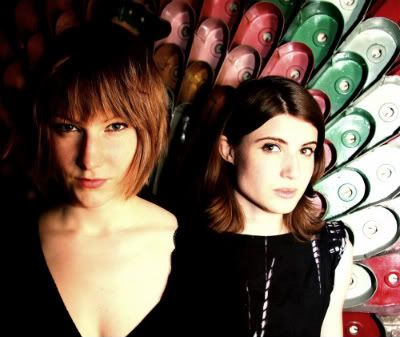 Forget the ghouls and the tricks, this week at V2 it's all about the treats, and we have a competition that Smoke Fairies fans are sure to enjoy.
Currently Vogue.com's Band Of The Week, Smoke Fairies duo Katherine Blamire and Jessica Davies have chatted to the fashion bible about their debut album 'Through Low Light and Trees' and their recent travels into the wilderness. Read the feature and watch the video for 'Hotel Room' here.
The duo will also be playing a very special XFM X-posure Live gig on Monday at The Barfly in Camden (event details), and we have 2 pairs of tickets to giveaway!
For a chance to win a pair, simply answer the following question and email your answer to liv.willars(at)cooperativemusic(dot)com before 5pm on Friday 28th October. Good luck!
Q: What was Smoke Fairies' debut single called?
A: Living With Ghosts
B: Live It Up
C: Monster Mash
Find out more about Smoke Fairies at their official site.
Audio Player
Latest Releases