I Love You, Dude is out now!
01/07/11
After weeks of secretive office dancing here at V2 towers, Digitalism's new album 'I Love You, Dude' has finally been unleashed on the wider world, and by gum it's a good 'un. Full of lethal dancefloor weaponry and huge electro hits (inc. a track penned with Stroke Julian Casablancas), we challenge you to blast out the album without breaking into a disco-induced sweat.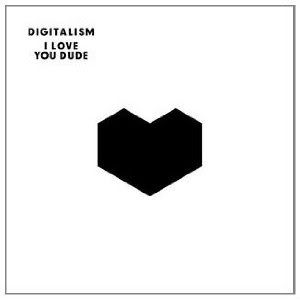 Get your copy here
Tour dates:
02/07 - Wireless, London - Tickets
26/08 - Reading Festival - Tickets
27/08 - Leeds Festival - Tickets
x
New single 'Hits Me Like A Rock' out 15th August - Free Download!
21/06/11
'Hits Me Like A Rock' is the first single to be taken from CSS's brand spanking new album 'La Liberación' and features guest vocals from Primal Scream's Bobby Gillespie.
With the upcoming third album melding their debut's riotous anarchy and 'Donkey''s grungey maturity, 'Hits Me Like A Rock' is the perfect intro - bubbling over with some serious pop noise, something the band have always had in bucketloads but now feel newly empowered to express it fully and freely.
Lovefoxxx attributes their new zest for songwriting to being relaxed and at home, saying, "Being in São Paulo helped a whole lot. I don't like being a foreigner for too long. I was in love with my life. Feeling energetic. I was feeling inspired and happy."
The full 'Hits Me Like A Rock' package comes complete with remixes from everyone's new favourite moombahton man, Dillon Francis and Mad Decent's digital dance purveyors Depressed Buttons.
Get an exclusive free download here & pass it around!
The 'Hits Me Like A Rock' is released on the 15th August, and 'La Liberación' is out on the 22nd August.
Catch CSS live this Summer:
21/8 Brighton Digital Tickets
22/8 London Rough Trade East instore Info
23/8 London XOYO Tickets
24/8 Birmingham 02 Academy 2 Tickets
29/8 York Fibbers Tickets
30/8 Manchester Club Academy Tickets
31/8 Glasgow Stereo Tickets
02/09 Losestar festival Cambridge Tickets
More info at http://www.csssuxxx.com/
Audio Player
Latest Releases