Stream 'Come Home To Mama' in full on The Independent
08/10/12
Martha Wainwright's stunning new album, Come Home To Mama, is released one week today on Monday 15th October, and you can exclusively listen to the whole thing right now on The Independent's website.
Just follow the link... click.
The album can be preordered from:
Amazon / Play / Rough Trade / iTunes / HMV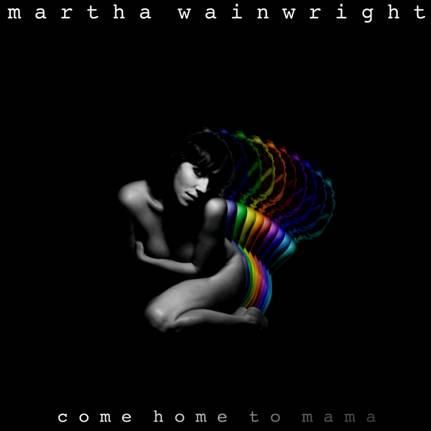 Martha Wainwright shares video for new single 'Proserpina', out Monday
30/08/12
Martha Wainwright's soaring yet delicate harmonies take center stage in her performance of elegy 'Proserpina,' written by her late mother, the legendary folk singer Kate McGarrigle, in filmmaker Matthu Placek's intimate video. Taken from her forthcoming album Come Home to Mama, the track was recorded in Sean Lennon's New York home studio and continues a lifelong musical dialogue between Wainwright and McGarrigle, who passed away in 2010.

"It's the last song my mother wrote, and of course I also think that she wrote it for me, and for Rufus," explains Wainwright, referring to her critically acclaimed crooner brother, Rufus Wainwright. "We wrote songs together, ever since we were children. As we sing her songs, I think her voice can be heard in ours, literally through our pipes." Placek's single-take film was inspired by the premise of "Proserpina," which recounts the story of the creation of the seasons by the Roman goddess Ceres, who withholds the world's bounty for six months every year in protest about her daughter's abduction by Pluto, lord of the underworld. "It's all about Martha's performance," says the director, who has also produced music videos for Trixie Whitley and Hannah Cohen. "Martha's vocal range is insane, it's outrageous—I've never seen anyone like her."
The song will be available digitally from Monday 3rd, with Come Home To Mama released on 15th October.
We're currently having embedding issues - please follow the link to view...
http://www.nowness.com/day/2012/8/30/2403/martha-wainwright-proserpina
Audio Player
Latest Releases